ONLINE: DEITY JOURNEY WITH TULSI-DEVI
24 September 2023, 15:30 CET
---
TULSI-DEVI
Discover Tulsi-devi at the core of your being. Embark on a divine adventure where you actively engage in the daily service to Sri Tulsi-devi at Shree Peetha Nilaya, guided by our resident pujari.

Immerse yourself in special pujas, satsangs, and kirtans that will kindle the essence of Tulsi-devi within you. Brimming with vitality and infused with affection, this encounter will leave an indelible mark, continuing to fuel your devotion and commitment to the Divine in your everyday life.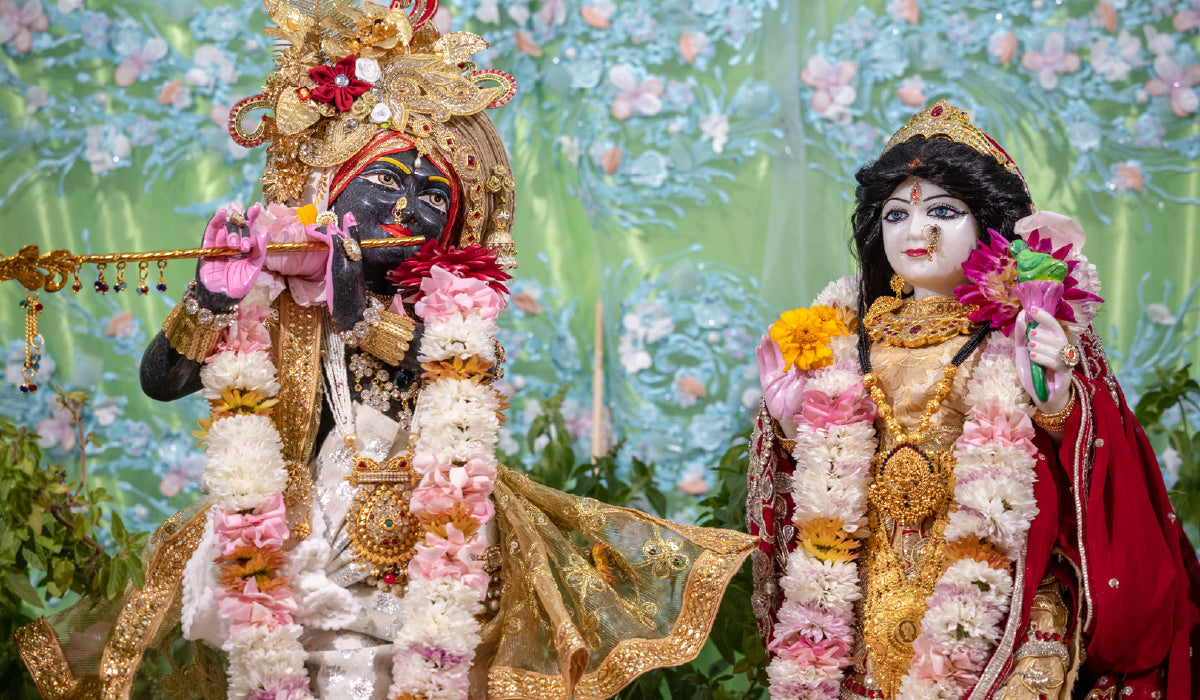 DID YOU KNOW?
Vrinda was a princess who worshipped Maha-Vishnu with such intense devotion it made her demon husband, Jalandhar, invincible.

The pleas of the gods led to Maha-Vishnu disguising Himself as her husband to break her vow of chastity and make her husband vulnerable. Upon her husband's death, the betrayal was revealed. She was so hurt by the Lord's stone-heartedness, she cursed Him to become a stone.

However, when Vrinda saw Maha-Lakshmi's pain at losing Her own husband, Vrinda immediately took back the curse. In memory of her selflessness, Maha-Vishnu agreed to marry her and promised to stay at her feet in the form of a Shaligrama wherever she manifests as the sacred basil plant.
SCHEDULE
15:30 - Introduction to the deity/ Experience sharing with the pujari / Simple puja to Tulsi-devi with Jagatpathi das ananda

16:00 - Yajna with Swami Anashuya

16:35 - Questions & Answers with Jagatpathi das ananda

17:00 - Live Kirtan with Bhavani
EVENT SPONSORSHIP
Sponsor the Event
https://bhaktimarga.org/sponsorship
OPTIONAL DONATION
If you want to support the Mission of Bhakti Marga you are welcome to donate an endowment to our non profit Organisation Bhakti Marga Foundation.
OPERATOR
Bhakti Marga Stiftung
Am Geisberg 1-8, 65321 Heidenrod Springen, Germany